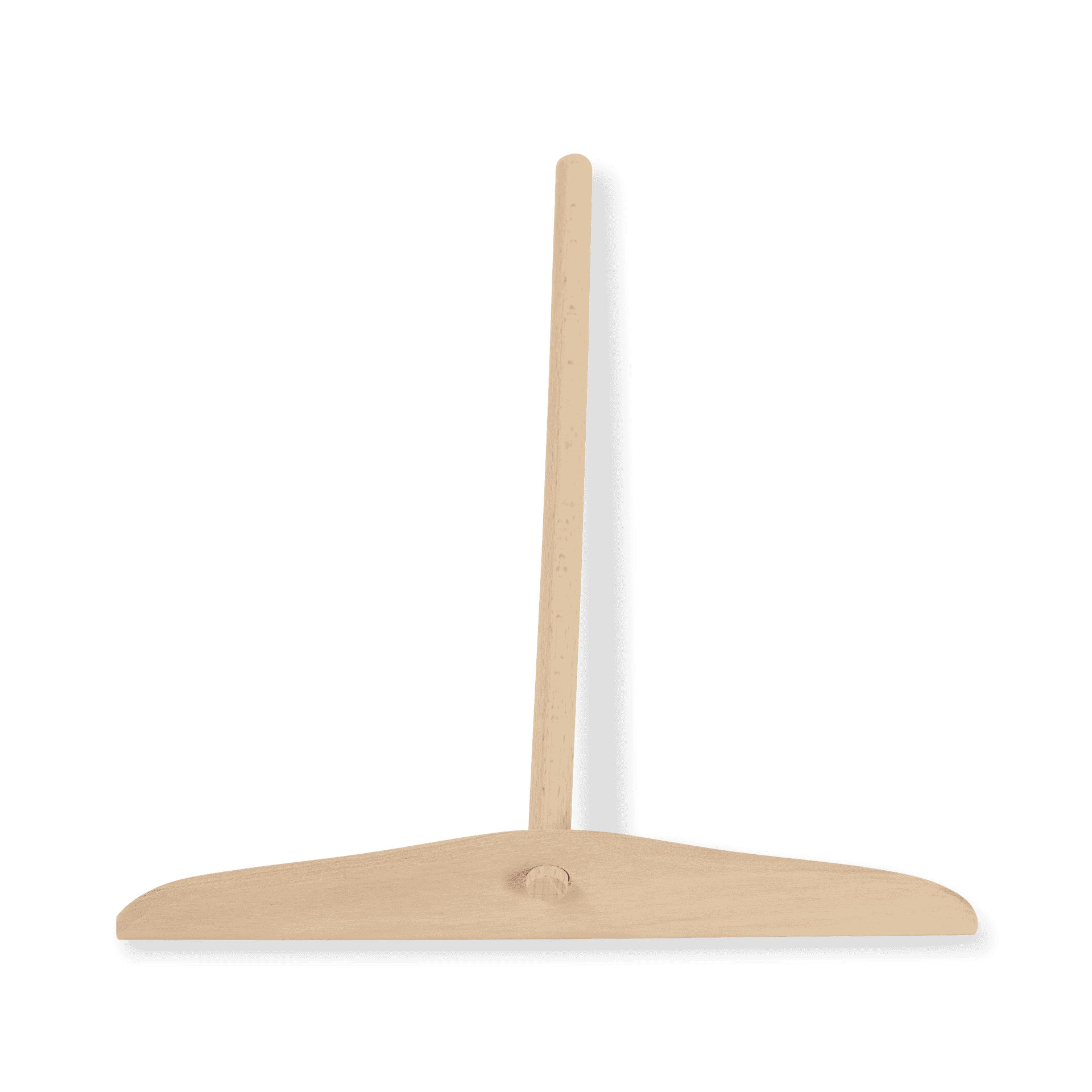 Réf. ARB20
20 cm boxwood flat crepe spreader
delivery 6-8 working days
The spreader or "rozell" in Breton
.
It is a must-have accessory for making nice round thin crepes on the plate of your crepe maker. The flat wooden spreader is traditionally used to spread Breton crepe batter. This tool allows you to produce a very thin. Boxwood is traditionally favoured because it is a very hard-wearing material.
The spreader size you choose will depend on the diameter of your plate. The bigger the plate, the wider the spreader needed.
A 20 cm spreader is recommended for crepe makers that are 40 cm or 48 cm in diameter.
Advice on use and maintenance
How to choose the right size of crepe spreader
The spreader size you choose will depend on the diameter of your plate:
⌀ 35 cm: 18 cm spreader
⌀ 40 cm: 18 cm or 20 cm spreader
⌀ 48 cm: 20 cm or 22 cm spreader
Wash the crepe spreader with clean water before using it for the first time, and then after each use.
To fix the handle to the spreader, assemble both parts and leave them to soak before first use. The water will penetrate both parts and join them together.
In between making each crepe, set the crepe spreader into a water tray and frequently remove any batter residue from the flat end.
The technique for spreading crepe batter differs depending on the shape of the spreader chosen: learn the right moves from the video below: "different techniques for spreading crepe batter"
Features
Shape of the spreader
Flat
Secure payment by credit card or Paypal.

Delivery at home or in a relay point.

Packaging for heavy products.

15-year repairable product.