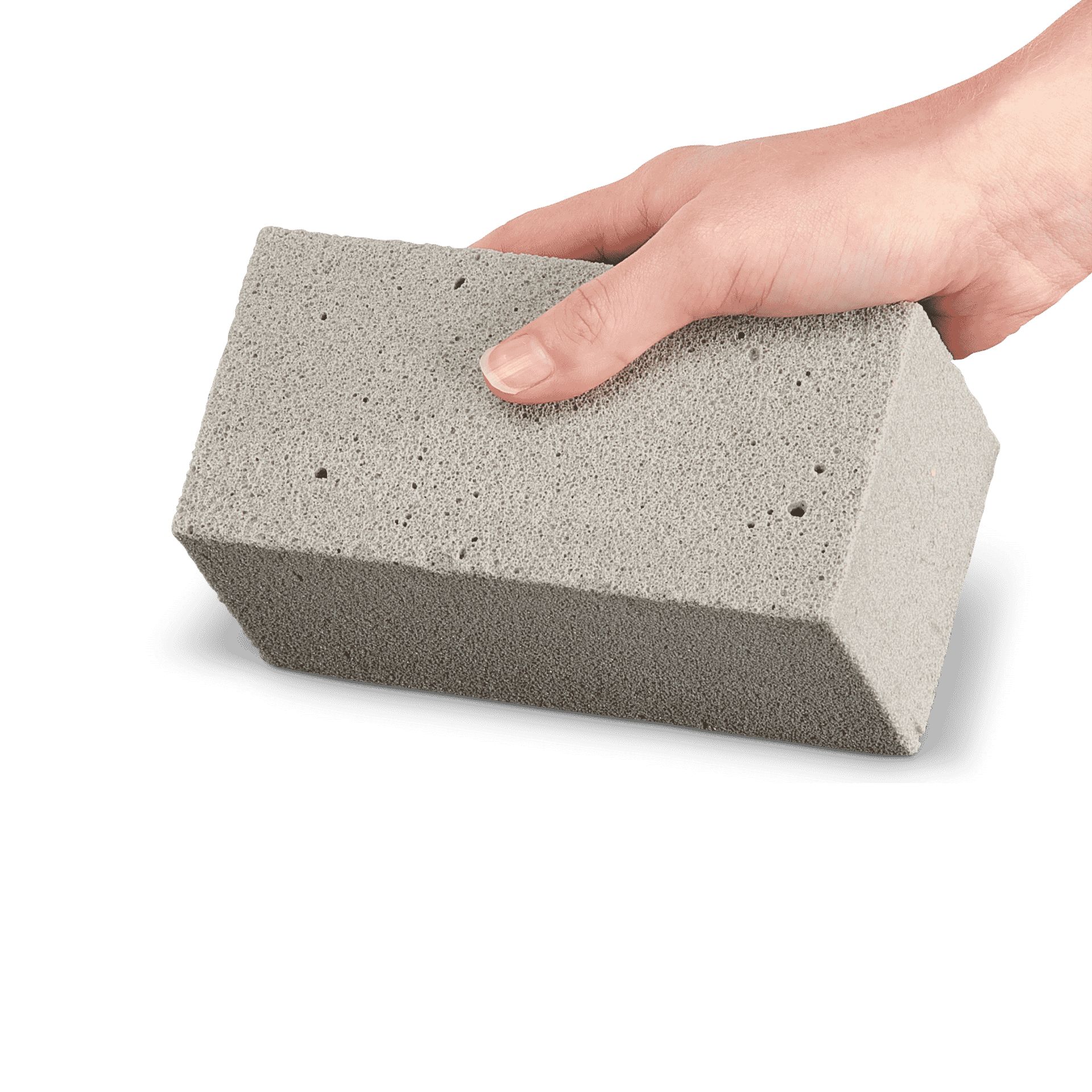 delivery 4-6 working days
A must-have for cleaning the cast iron plate
.
The Krampouz abrasive stone is an essential accessory for cleaning your cast iron crepe maker.
The perfect solution for regular cleaning of your crepe maker, it helps stop a crust from forming on the plate as you cook over and over. You can also use the abrasive stone to clean the plate before re-seasoning it.
The stone has been specially designed for this use, so it will not damage the cast iron plate.
Advice on use and maintenance
For heavy duty and professional use, clean the crepe maker lightly after each service.
Switch off the crepe maker and whilst the plate is still warm, rub the abrasive stone over the plate in concentric circles. Do not strip the plate right down, or you will have to season it again. Next, use as cloth to wipe away any residues left from the abrasive stone, then clean the plate with a sponge. Finish by evenly spreading 1/2 teaspoon of oil over the plate. As part of regular cleaning, this operation helps to minimise the thickness of the seasoning layer.
Cleaning the plate before any new seasoning
Strip the plate right down in concentric circles whilst the crepe maker is switched off and the plate is still warm.
Features
Dimensions
16 × 7,5 × 7,5 cm
Devices compatibility
Crepe makers with machined cast iron plate
Secure payment by credit card or Paypal.

Delivery at home or in a relay point.

Packaging for heavy products.

15-year repairable product.