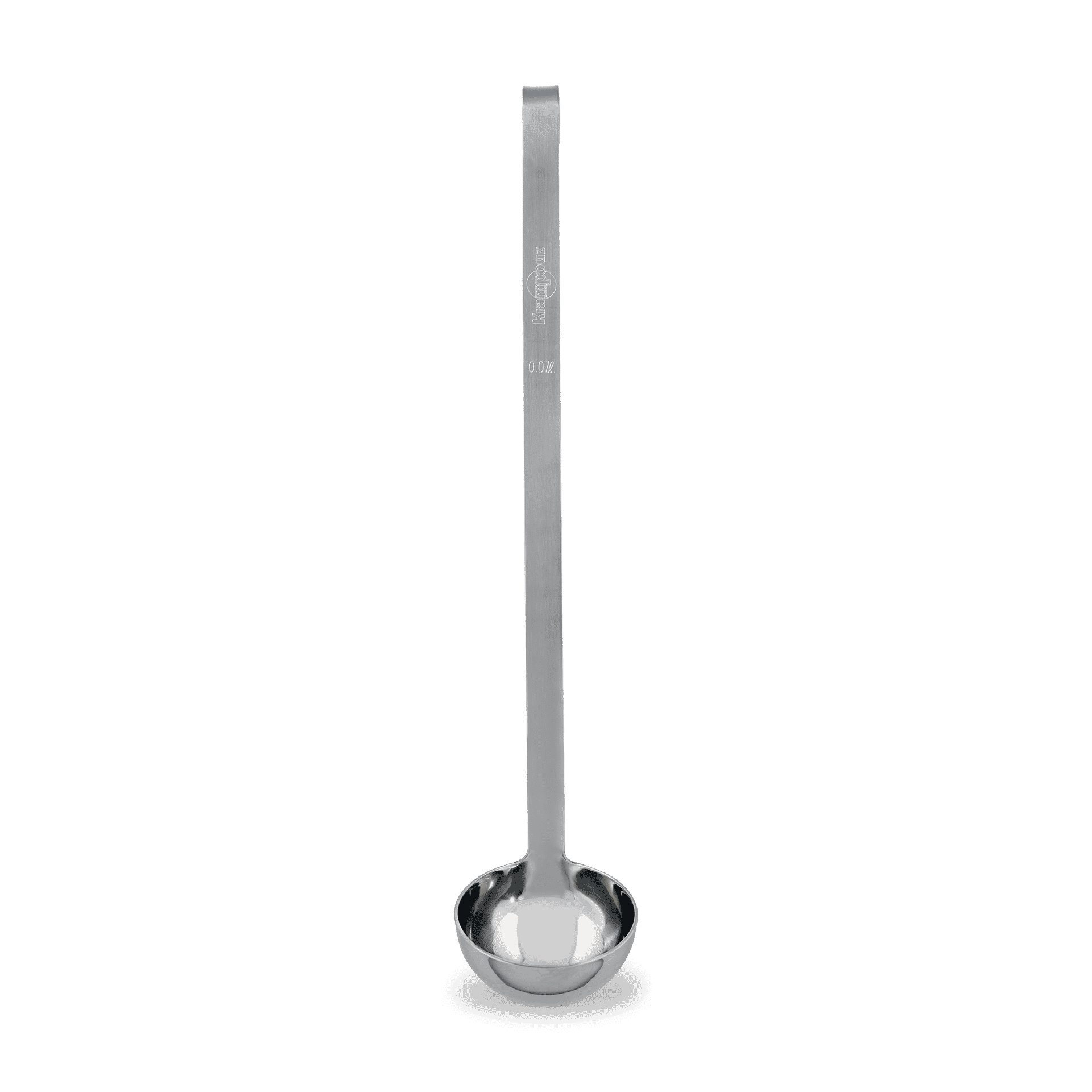 Réf.
Stainless steel crepe ladle
The perfect ladle to dose the crepe batter.
The Krampouz single-piece crepe ladle is made from one piece of stainless steel. This very hygienic and easy-to-clean model is the favourite of catering professionals.
To make sure you choose the right ladle, consider these two criteria: the diameter of the crepe maker and the type of crepes you make.
Indeed, buckwheat crepe batter is thicker than wheat flour batter: this means that a ladle with a greater capacity is required.
Advice on use and maintenance
How to choose the capacity of a crepe ladle
The ladle capacity you choose will depend on the diameter of your plate and the type of batter you use:
⌀ 35 cm: 70 ml ladle (wheat flour batter) or 90 ml ladle (buckwheat batter)
⌀ 40 cm: 90 ml ladle (wheat flour batter) or 125 ml ladle (buckwheat batter)
⌀ 48 cm: 125 ml ladle
Wash the stainless steel ladle in soapy water before using it for the first time, and then after each use.
Features
Capacity
70, 90 or 125 ml
Secure payment by credit card or Paypal.

Delivery at home or in a relay point.

Packaging for heavy products.

15-year repairable product.