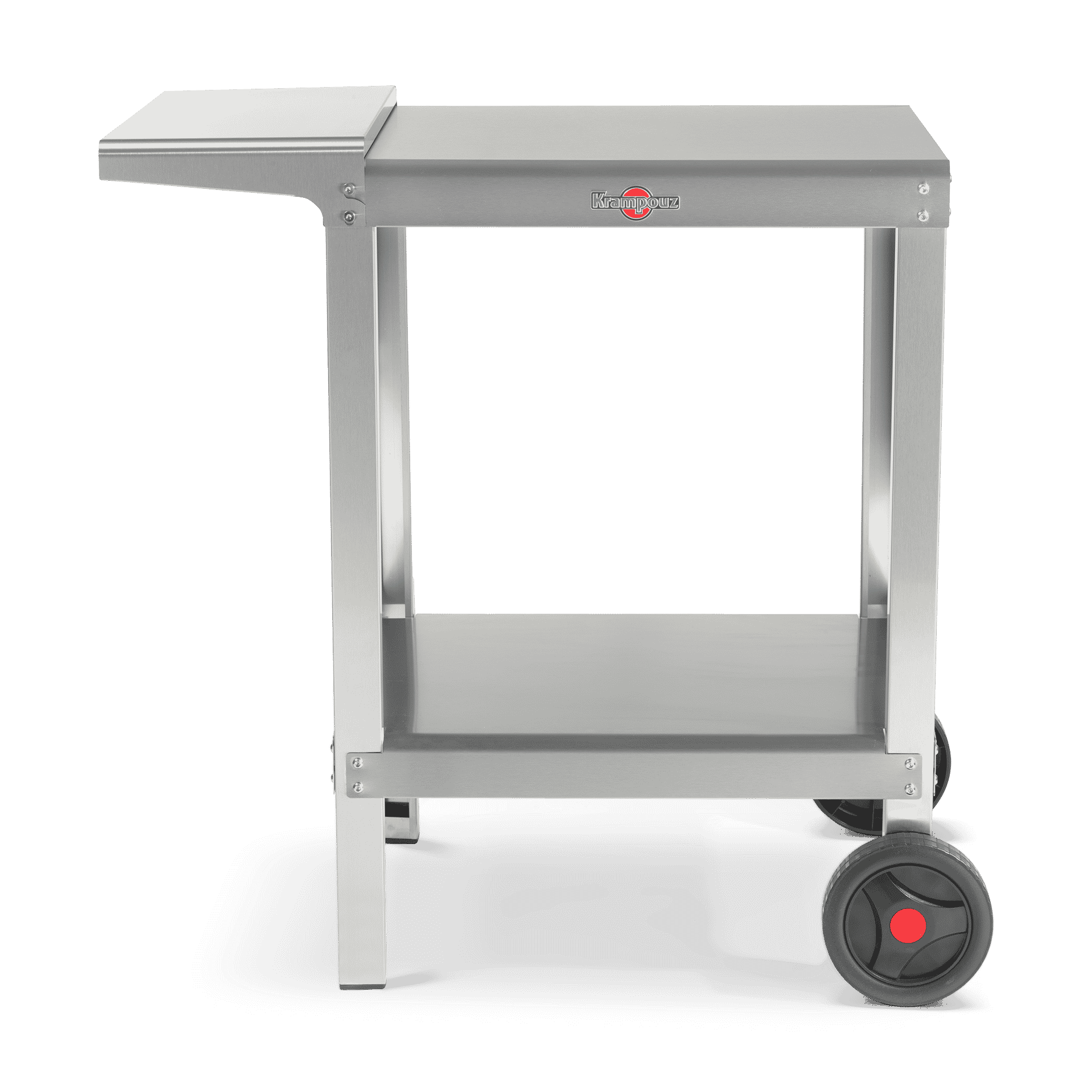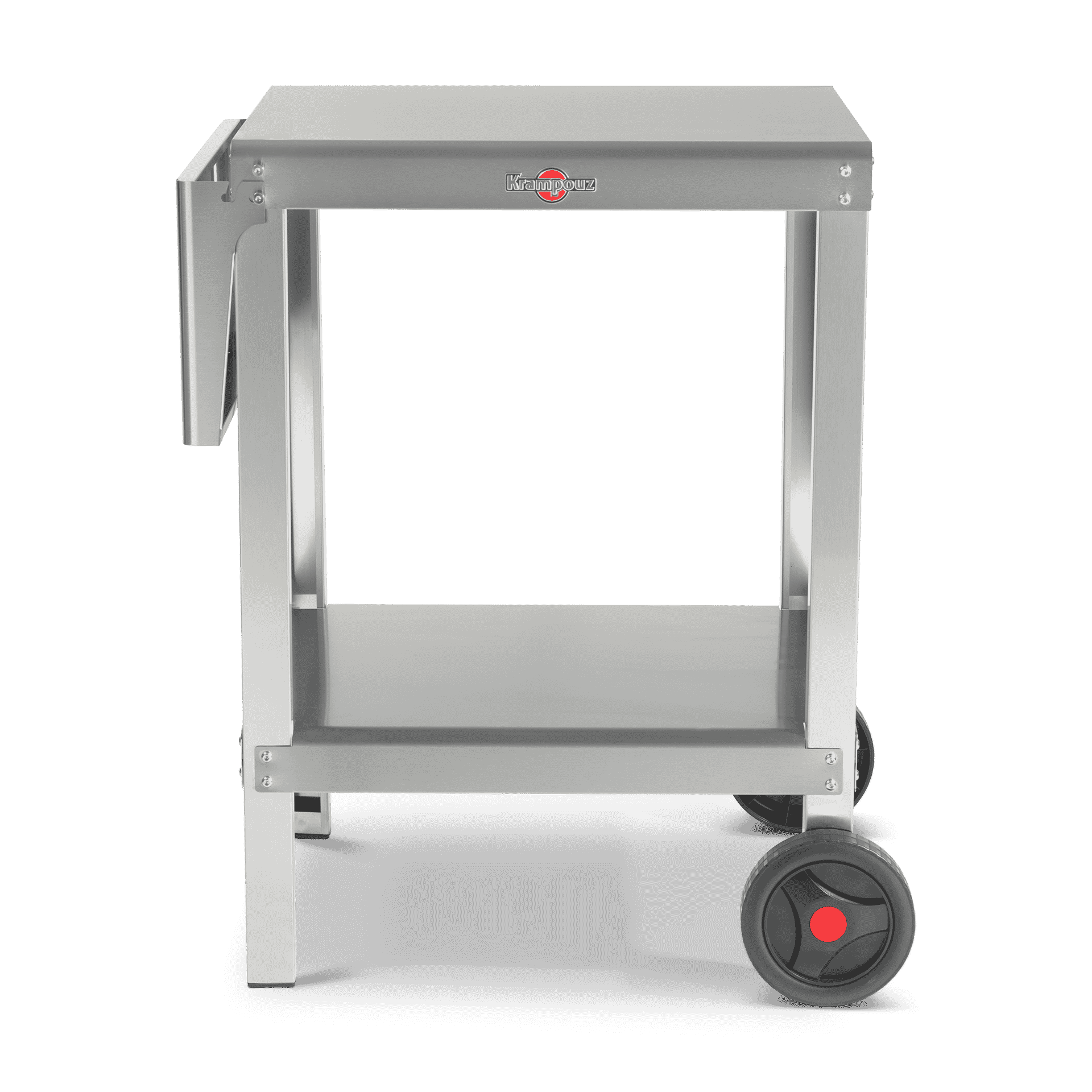 Réf. KHEC01
Plein Air Compact Cart
delivery 6-8 working days
A perfect match for your appliance
.
The compact-sized Plein Air Cart is perfect for holding a single plancha, Samba plancha or a single electric barbecue. Its unique all-stainless steel design blends in perfectly with Krampouz cooking appliances to form an attractive matching unit. The cart has two large wheels for added stability and to move it around, on all floor types: on the patio or in the garden, you can take the cart with you wherever you want to cook.
Set ingredients and prepared mixtures on the handy side shelf, which also folds down to save space during storage. You can also add a second shelf, which is sold as an accessory.
The bottom shelf can hold a 6 kg gas cylinder measuring 48 cm in height.
Maintenance advice
The Plein Air Compact cart is made of stainless steel. This material contains chromium which naturally forms a protective layer to help prevent the cart from corrosion. This protective layer can be damaged by chlorine and salt. To keep your cart looking like new, we recommend that you clean it regularly with clean water and occasionally with a cleaning stone.
Features
Total dimensions, raised shelves and wheels included
83 x 56 x 82 cm
Work surface dimensions
57 x 44 cm
Work surface dimensions, raised shelves
55 x 44 cm
Compatibility
Compatible with single appliances (plancha, barbecue) and Samba plancha
Max. load on bottom shelf
6 Kg
Possibility to add a second shelf
Secure payment by credit card or Paypal.

Delivery at home or in a relay point.

Packaging for heavy products.

15-year repairable product.