Réf. GECIM2OA00
Mythic XL electric barbecue
The BBQ for great cooking, smoke-free
Accessories included
2 aluminium drip trays (Ref. ABB1)

shipping 6-8 days
The BBQ for great cooking, smoke-free
.
The Mythic XL electric barbecue is a barbecue with two cooking grills made from enamelled cast steel, certified as food-safe. With two separate cooking zones, it will cook for about 8 people.
Very easy to use, the Mythic XL electric barbecue has a large cooking surface of 46 × 36 cm for a size of 59 × 50 cm and power of 2 × 1,700 W.
With its two controls, the thermostats are easy to adjust up to 300 °C for grilling and you can adapt the heat temperature to different foods cooked.
Designed to be easy to clean, high performance and not to produce smoke, its cast steel grills are removable and blend with the heating element form. The design ensures even heat distribution, excellent reactivity through direct contact between the heating element and the cast steel and no smoke on cooking, since grease flows into the cooking waste collection tray and does not come into contact with the elements. And what do you get? Deliciously grilled meat free of harmful smoke due to burning of fat.
With two cooking waste collectors and two removable cast steel plates which may be placed in the dishwasher, the Mythic XL electric barbecue is very easy to clean.
The benefits of the device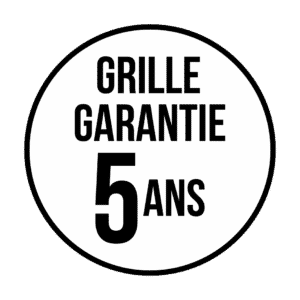 Griddle guaranteed 5 years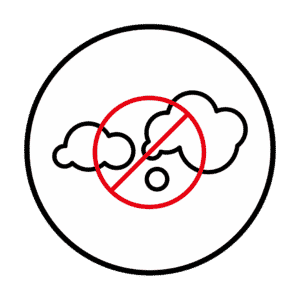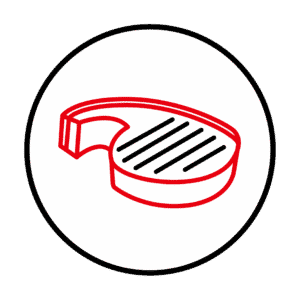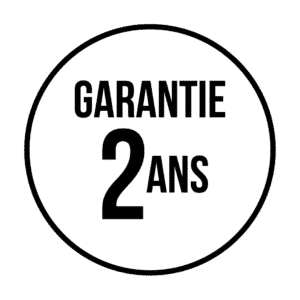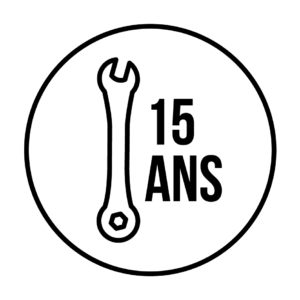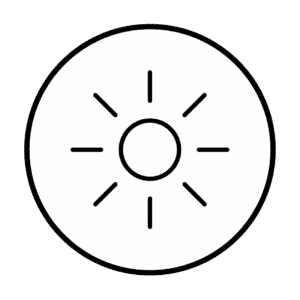 What makes the difference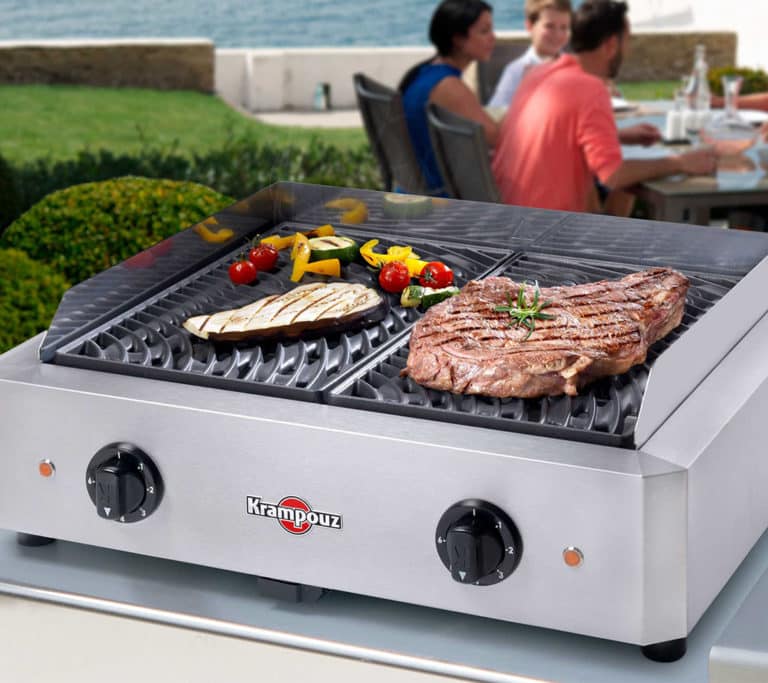 Design
Professional lines and a compact format, ideal for placing on a balcony.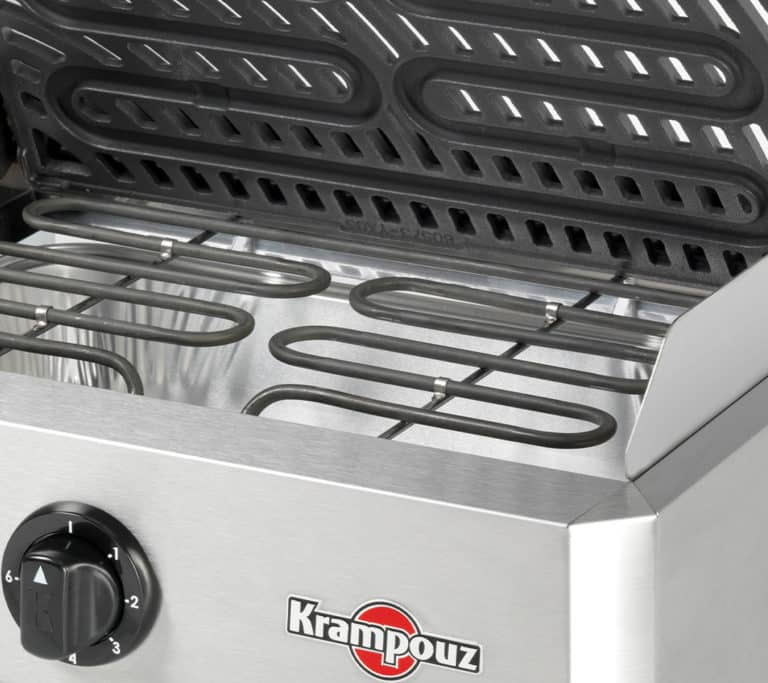 Performances
A unique design: heating element inserted in the plate for optimum cooking performance, excellent reactivity to temperature adjustments and evenness of heat.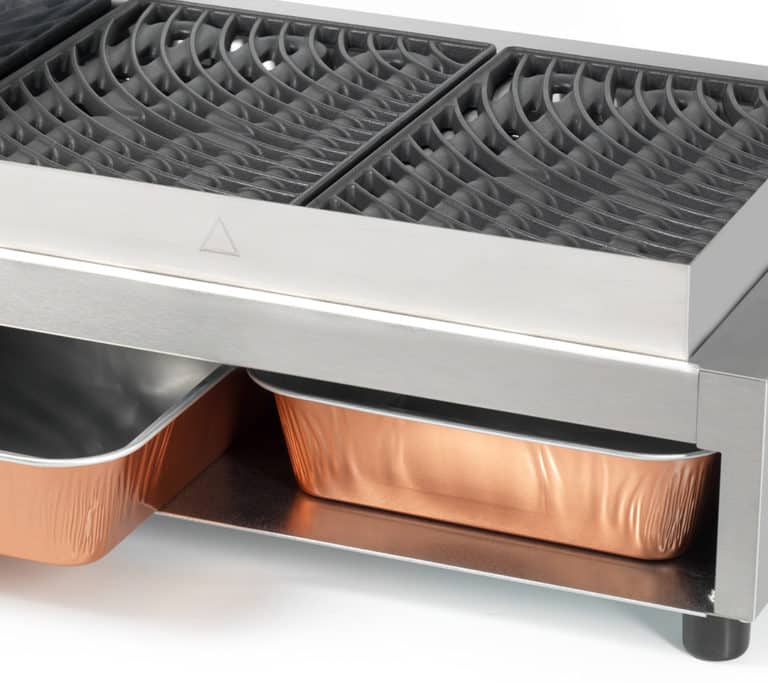 Maintenance
Ease of maintenance, carefully thought out in the design phase: the back, the grill and the collector can be put in the dishwasher.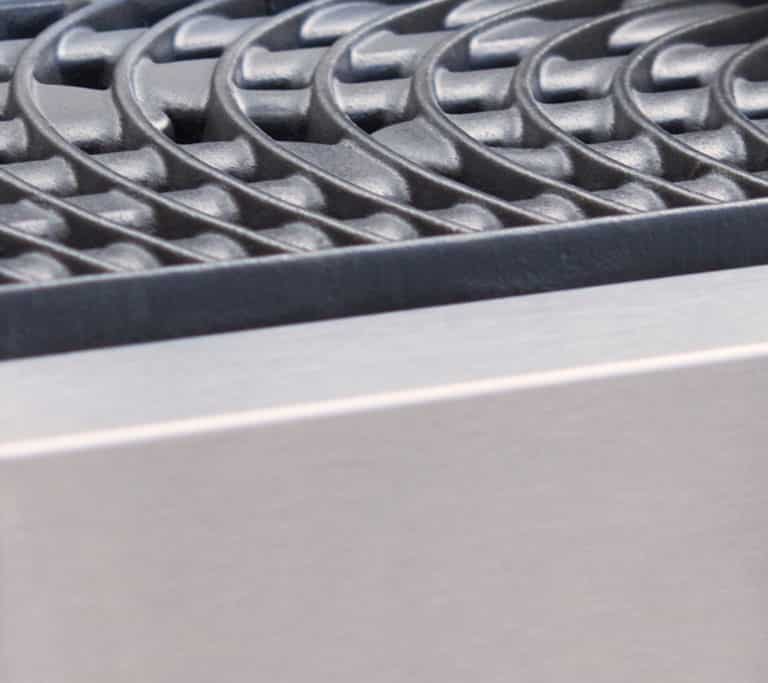 Robustness
The blend of two very strong materials, stainless steel and cast iron, guarantees that the barbecue is robust.

Maintenance advice
Mythic barbecues are designed for easy cleaning.
Leave the grill to cool for at least an hour before cleaning it.
Cleaning electric barbecue grills
Grills can be cleaned with a stainless steel cleaning brush. The grills are removable. Remove the grill from the appliance to clean it.. Scrape the grill with the stainless steel cleaning brush to remove cooking waste.
If any deposits are still stuck to the grill, soak it in soapy water before continuing to clean it or placing it in the dishwasher.
Cleaning the cooking waste collector
After use and when the appliance is cold, empty and clean the aluminium collectors with a soapy sponge.
Cleaning the back and frame
The frame and removable back of the electric barbecue may be cleaned with a sponge and soapy water. The stainless steel back can also be placed in the dishwasher.
Features
Dimensions
59 × 50 × 21 cm
Frame material
Stainless steel
Control
2 thermostats adjustable up to 300 °C
Certification
IPX4 certified appliance for outdoor use
2 removable enamelled cast steel grills
Removable stainless steel back
2 reusable aluminium drip trays
The cooking grill comes with a 5-year warranty